Smoking has become a fashion in our society. Despite being a number of anti-smoking campaigns ongoing, a larger number of individuals are dragging towards it. Smoking is more popular in adults and particularly adults belonging to the elite class. They consider it a part of their class and standard and smoke often in a day. Moreover, other tobacco products are also popular among people keeping in view the increased smoking and other tobacco products' consumption ratio, lots of companies are manufacturing them in a larger amount along with premium quality customized packaging in order to gain customer attention to their tobacco products.
High-Quality Customized Packaging Generate Sales:
If you are also working as a manufacturer of cigarette and other tobacco products and need to set your product at a certain position in the market you must offer high-quality customized packaging to attract your customers. If you are looking for a reasonable solution to your tobacco products' packaging problems pre-roll boxes in the wholesale can be a good option to go for. These boxes provide you all that you require for your products.
Aesthetics of A product Matter:
Aesthetics of tobacco products count the most when it comes to its sale. As mentioned above, consumers of tobacco products are mostly adults and adults strive for style and design the most. Therefore as a manufacturer of these products you need to be very careful regarding packaging. You must introduce unique customized designs and styling in your packaging with unique color themes to give your cigarettes and other tobacco items an appealing look. If you compromise on the packaging it will also leave a negative impact on the quality of your product, as it won't generate sales.
Customized Pre Roll Boxes are a Guaranteed Protection:
Customized pre-roll boxes assist your tobacco products' safety and security. They prevent your cigarettes and pre-rolls from moisture and other weather impacts. Moreover, they also shield tobacco products from other external damages i.e. breakage. Customized cardboard pre-roll boxes are more preferable because they are customer friendly i.e. easy to carry in pocket and are environment friendly as well.
Pre Roll Boxes in Wholesale are Economical: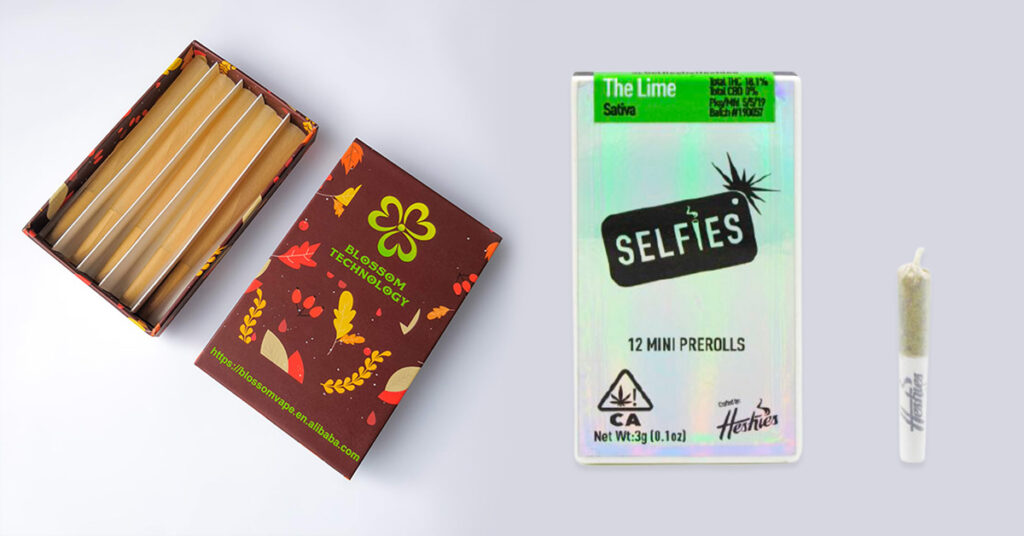 Usually, when you go for customized packaging of cigarettes and pre-rolls it may cost you a little more and you may hesitate to go for it but this hesitation can be responsible for less sale ratio. Getting your customized pre-roll boxes in wholesale is a good solution for you in this case because it is highly economical and you can easily get your finely crafted premium quality packaging boxes at low pricing, for better marketing.
Customized Pre Roll Boxes are Easy to Carry:
In today's mobile life nobody can afford to be at a single place all the time. He has to move from one place to another to perform different tasks. In such case, a smoker needs a perfectly crafted pre-roll box that goes exactly with his requirement of carrying his cigarettes with him. An untidy and unshaped box won't be of any use for him as it may disturb his comfort level. Pre-roll boxes in wholesale offer you a variety of sizes and shapes and you can get your customized boxes prepared according to your customers' preference, hence gaining their trust level and a good sale ratio.
Custom printed boxes are at your service if you are striving for customized pre-roll boxes that are a blend of quality, style, and uniqueness at the same time. They offer you pre-roll boxes at wholesale rate at highly economical pricing so that you can complement your products with quality packaging, hence resulting in an increased number of buyers of your tobacco products.