The cigarette industry is getting popular day by day and now the use of cannabis has become legal. Every cannabis dispensary or tobacco store is now selling pre-rolls. So, the trend of using pre-rolls is also getting popular. But there is a problem all the cannabis dispensaries and tobacco stores are facing that most of the times customer thinks that you are selling low-quality cannabis or other herb pre-rolls. So, you must take the initiative of improving the marketing of your brand so people won't think like this anymore. How about using custom pre-roll packaging boxes for your pre-rolls? Well, every company is using this way of marketing because the customer will get a good impression of your product.
How you can improve your pre-roll marketing with custom pre-roll packaging?
Well, you get numerous options when it comes to custom packaging. But here are a few suggestions that how you can improve your already customized or not so customized pre-roll packaging:
Graphic Designing:
Most of the cigarette boxes, we see nowadays consists of creepy images, and after seeing that no one would like to buy that cigarette packet for sure. Customers always prefer buying a cigarette box that looks classy which means a logo of the brand and a few instructions. When it comes to pre-rolls you can use graphic designing and put images of the herbs that are packed in that box, your logo, and try to choose a subtle shade for your packaging scheme because it looks classy and quite high class.
Product information:
Don't miss adding product information like how many grams of tobacco, or any other herb is present in one roll. It helps the customer to deal with their daily tobacco intake. If you don't follow this step there are high chances that the customer won't buy your product. Because they will look for any other pre-roll box with all the required information.
Box Designing:
The designing of the box matters a lot because if you pack pre-rolls in a tight box then there are chances it might affect its quality and shape even before the customer buys it. On the contrary, if the box is bigger than the required capacity then you are just paying extra for nothing and you can't charge the customer for this. So, the design and size of the box have to be accurate that the pre-rolls fits best in it.
Why customized pre-roll packaging is a better choice?
Why you have to start using custom pre-roll packaging boxes when you can simply go on with the old packaging options? Here, are the reasons why you must switch on custom packaging for your pre-rolls: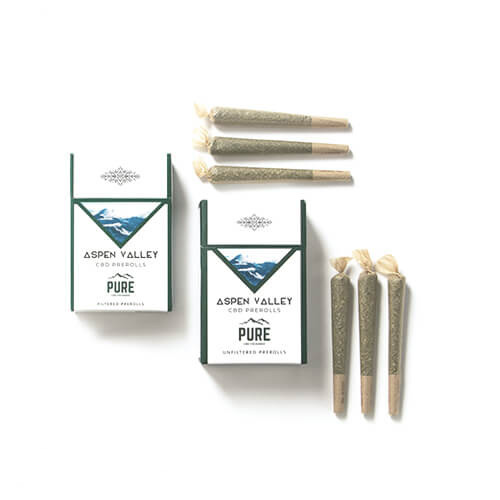 Green Material:
The material of which custom packaging is mostly made up is Kraft. This material is completely eco-friendly, biodegradable, and recyclable. When you start promoting a cause while working on the marketing of your goods, it might affect the sales percentage of your item in a good way. Doubtlessly you are selling a product that will pollute the air a little bit but a non-biodegradable is worse for the environment. So while promoting your pre-roll brand you are also supporting a good cause. And that is don't go for non-biodegradable packaged items because, in the end, it will make the environment and our surroundings polluted.  
Economical Packaging:
Most of the time people running different businesses think that they'll have to spend a lot of money on the packaging for the better presentation of their product. There is nothing true about this though because the custom packaging you get is quite economical. So, whether your product is already in the market or you are just thinking about starting a new setup of pre-rolls then you must choose custom packaging and nothing else.
Customer's Loyalty:
You earn customer loyalty from the presentation and quality of your products. If the quality of your stuff is good enough then you must put all the required details with your logo on the packaging and give it a branded look.
Get your pre-roll packaging boxes from the Custom Cigarette Packaging. But why?
We talked about different aspects that how customized pre-roll packaging will help your brand to achieve their goals and the company we mentioned above from where you must get your work done because they have a variety of solutions when it comes to designing your customized packaging. They have add-ons that will only enhance the presentation of your product in the finest way. And the customer won't resist your product and in the end, will finally, buy it.