With the rapid growth of tobacco industry, it has become a challenge for the manufacturers to retain their brand recognition in the market. People are more interested to buy cigarettes that have managed to ensure 'shelf appeal'. Today, the purchasing of cigarettes isn't what it was before. Now the lovely illustrations on the cigarette boxes and allure of a beautiful picture in a graphic play a significant role in grabbing the attention of all types of customers. People would always be concerned that what type of edition have you done to your packaging box. Is your packaging box is glowing in the market and giving a striking look? The competitive market of ever-growing cigarette brands, has given the consumers a lot of choices. That is why, boosting the appeal of your cigarette boxes is of core importance. You have to make sure that your design is noticeable because only that way you can keep the customers coming back to you.
The branding techniques and methods have taken a big turn in this era. A lot of cigarette brands are adopting different marketing strategies in order to make their brands stand out in the market. But as a matter fact, the demands of customers have not remained simple. Keeping your customers loyal with your brand has become more crucial than ever before. A smart gentleman would never pick up a cigarette pack that is old fashioned or very traditional. Besides the quality of a particular cigarette brand, customers assess the elements such as elegance of a cigarette pack as well as its grace. This gives them a feeling of class and makes them feel better in a group of people. So, the selection of attractive and functional packaging design is the first step in branding through packaging. There are different tricks that can be coursed for a next level branding.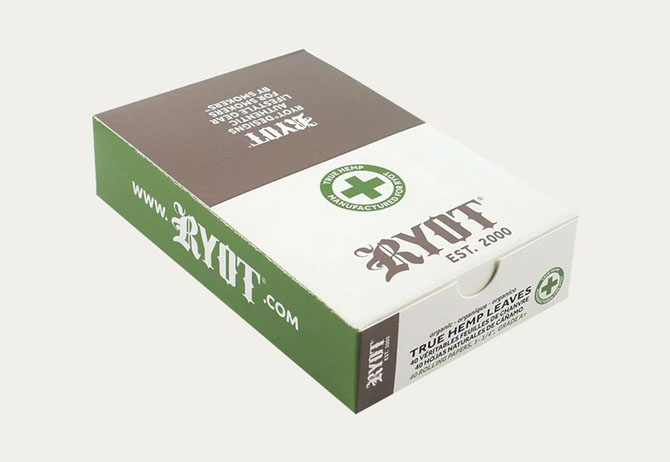 The design process
In order to design a workable packaging design for your cigarette boxes, it is necessary to have insights about consumer demands. It will be then helpful to better implement the physical and marketing functions of a cigarette box. The protection of cigarettes, retaining their freshness, keeping them compact in the box are some of the physical functions while marketing functions include the conjunction of the design with the demands of consumers. This means, either the packaging box is communicating your brand identity with the smokers. The integration of favorable images and product attributes on customized cigarette boxes will definitely generate a brand recognition making your cigarettes stand out in the market and urging the consumers to give a try to your brand. Hence, while designing a cigarette brand, careful considerations must be taken that if the overall packaging of your cigarette is fulfilling the physical and marketing functions.
Redesign your pack
For an effective branding of your cigarette company, it is necessary to evaluate your pre-designed cigarette box. Keeping up with the latest market trends is important for a cigarette brand especially if you have been in the market since a while. The redesigning of your cigarette box might depend upon your requirements that either your brand is newly launched or it is an existing one. If your brand is already existing, then there might be a need to modernize the design of your cigarette boxes wholesale in order to engage more customers and generate excitement in your old brand. The redesigning process can also be done to target a different market or signal the changes that you may have done in your products. The redesigning of your cigarette boxes will not let you lose your market share which can be affected due to competitive brands.
Unusual shapes
There is a common branding technique that can be implemented to all kinds of industries having a product. When it comes to cigarette boxes, you can come out of the box and present your cigarette within some unusually designed cigarette boxes. This will definitely catch the attention of consumers at least for once. You can grab more consumers and ensure the popularity of your brand through such branding tricks.
Package imagery and graphics
The marketing research is the essence of good branding. You need to analyze your customers that how they presume different graphics and colors for cigarette boxes. Such as red colored cigarette box will give a notion of strong flavor while green pack will mean coolness and white will indicate safety. You can make use of different kinds of colors, textures, graphics schemes as well as their combinations to build the desired brand personality in the market. Since, different kinds of graphic imagery will attract different kinds of smokers, hence, the manufacturers are recommended to do appropriate market research for the type of consumer they are after.